I think this girl needs intense colors to liven her up (and maybe some blush ?).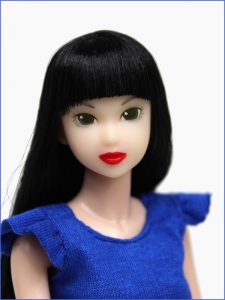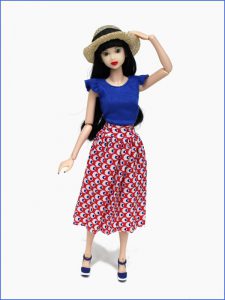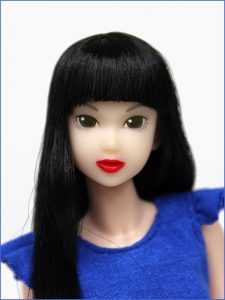 Top : SquishTish
Skirt : CuteDollShop
Hat : Allnurds
Shoes : Momoko
Last girl to join the crowd. Her coloring is very unusual, as if she was all black and white except for her lips. Maybe a little bit too conceptual for an actual doll, but she's definitely cuter in person and in antoher outfit than in her promo pics, IMHO.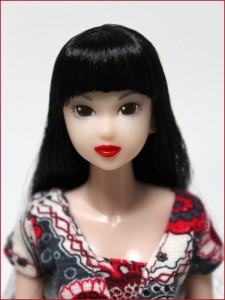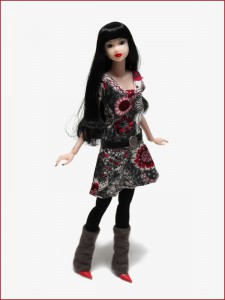 She can look very different depending on the angle and the light :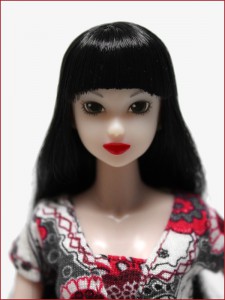 Dress and belt : Cangaway
Shoes and legwarmers : Momoko