Deep Violet is a very pretty doll, I love her mate plump lips and big doe eyes :). I could only take this picture…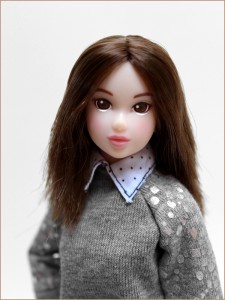 … before miss Anchois, the Giant Cat, invited herself in the photoshoot 🙂 :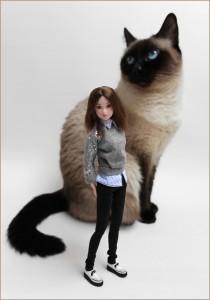 Neither seen nor known…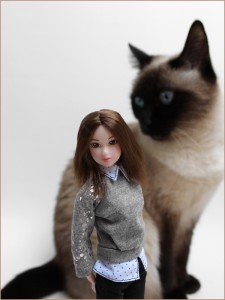 What is this thing ?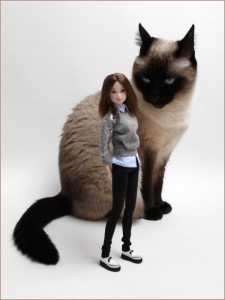 I do not like it…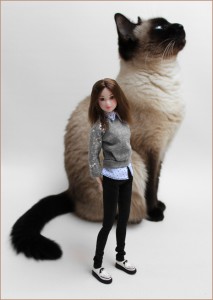 AT ALL !
🙂
Top : Barbie
Pants : Clear-Lan
Shoes : Momoko